NEWS!!!

Jim is now a member of
The Professional Drum Teacher's Guild
Click here for: The Site


Jim recognizes student accomplishments:
Click for Jim's
"Student Wall of Achievement"


Jim with Drumming legend
Bernard Purdie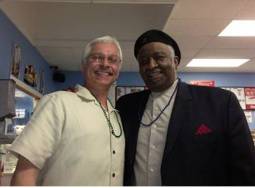 Jim is getting busier but don't stop calling!
Contact Jim:
E-mail: MooreDrums
Phone: 609-965-2067
Laguna Grill & Rum Bar Sundays
Starting soon for the 2022 season
Jim Moore with the Dan Burke Band!